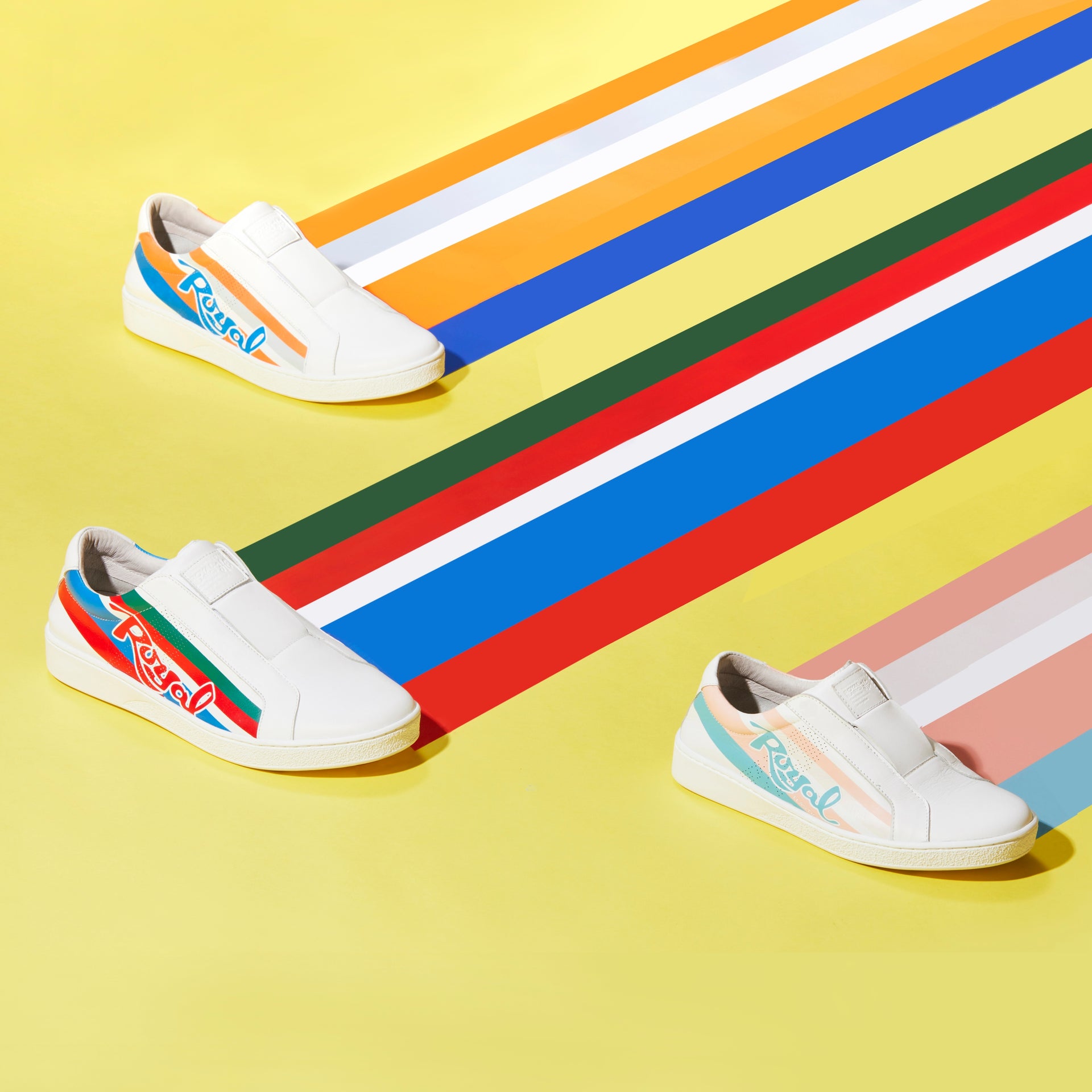 BISHOP COLOR LINE: Retro Graffiti Art and Funk Dance Inspired Collection!
In line with this season's theme of URBAN FUSION, the vibrant BISHOP COLOR LINE series incorporates a major pop of color and bold graffiti art logo, created by contemporary artists in 2001. The design inspiration comes from the 80's and 90's hip hop era, with the vibrant patterns portraying the dynamic funk styled dance, symbolic of unrestrained self-expression.
Each design within the collection is composed of a white baseline, which serves as the contrast visual against bold multicolored striped graphics and distinct graffiti art text, printed with 'Royal' on the outer sides. Crossing diagonally along the colored lines , is a band of finely perforated markings, to create a rich textured finish. 
Available in 5 vibrant colors, the series, while stemming from Royal's original lace free concept, offers a fresh new and vibrant aesthetics, blending old and new concepts.