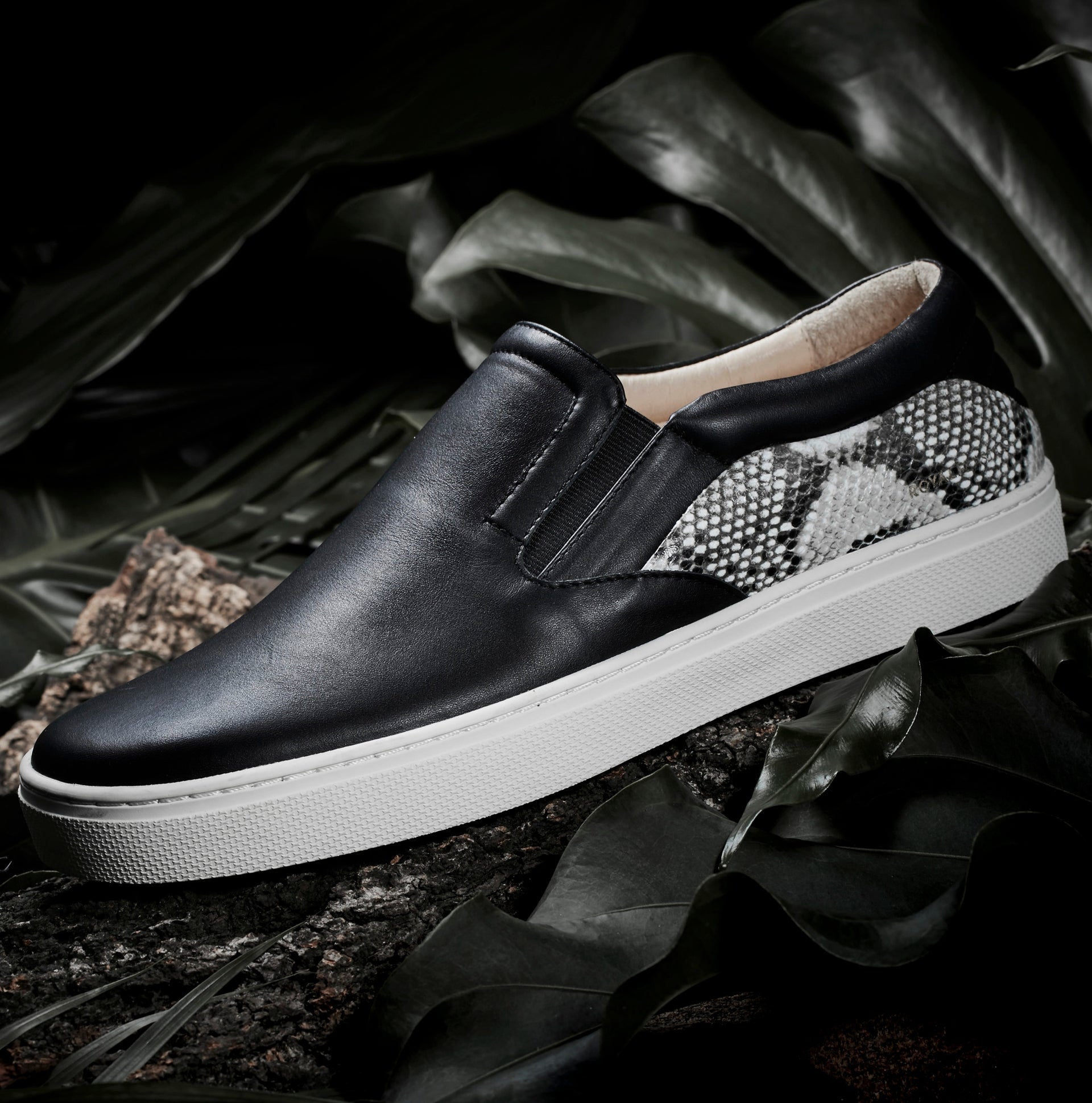 KETELLA: Wild Laceless Series features Animal Print and Alpine Wool
This season's KETELLA, is the true epitome of 'Wild Laceless', taking inspiration from the original Royal Elastics x Gwen Stefani L.A.M.B collaboration sneakers, released over a decade ago. This time round, the designs come in two versions – the first is the classic range, featuring animal embossed leather print, and the other is the wool series (for women), featuring Nepalese alpine wool. 
The classic range is available in two color designs, both with a sleek and black polished leather body design. The black and gray version, features a gray snake embossed print on the sides, while the black, red and blue version features a monotone texture, with snake skin-embossing over the black body section, giving the shoes an overall classic and polished look. 
The wool series, comes in two colored designs, and features Nepalese wool on the upper. This series is further embellished with metal rivet studs, to add a unique and luxurious finish. 
KETELLA is the ultimate Royal leather slip-on, with luxury execution, featuring just the right blend of classic and timeless elements, with a balanced injection of bold, nature inspired elements.